Scenic View – Landscaping & Design Specialists
Scenic View Landscaping is a customer-first based business. Our goal is to be well recognized as a reliable, customer oriented, quality business serving both the residential and commercial community. We service Middlesex, Monmouth, Union & Ocean Counties, as well as Staten Island and more. We are fully insured and provide initial consultations at no cost.
Our full-service approach offers clients the benefit of receiving prompt, professional services from installation through maintenance. That positions us to deliver quality projects that exceed your expectations – and meet your deadlines. We at Scenic View Landscaping treat every home as if it was our own, and do what is promised right from the start. We pay close attention to the smallest of detail, and never rush through our work.
From custom plantings to patios, from lighting installation to paved walkways, we can help you realize your personal vision in a way that best complements the style of your home. We will work with you to create long-lasting designs that will transform your outdoor space.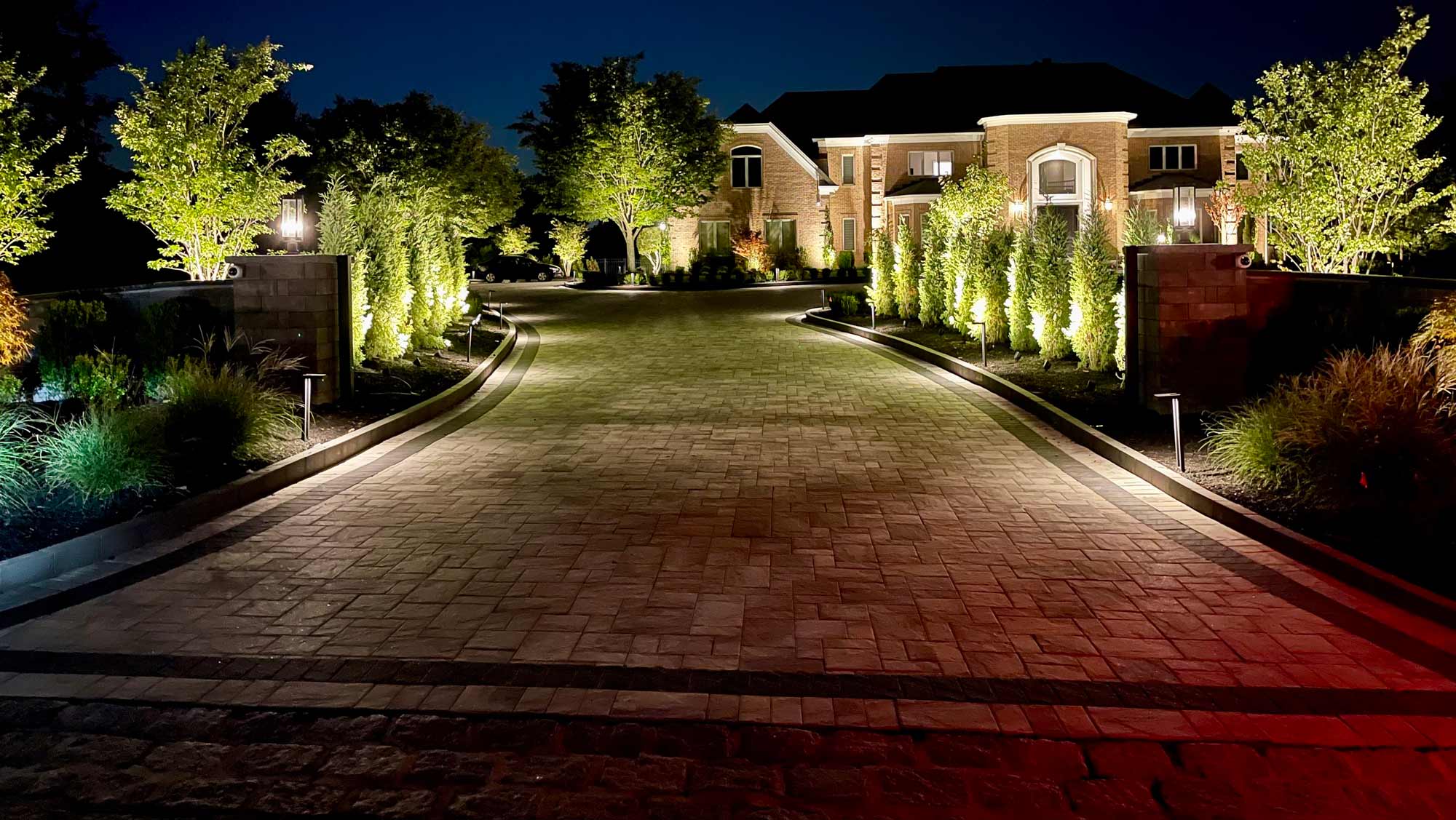 Why Choose Scenic View?
Landscaping is one of the most obvious and important enhancements you can make to your home. From dramatic streetscapes to enticing backyard environments, your landscaping will grow and become more precious with time – a valuable investment worth making now!
Our long-standing relationships with local growers and nurseries mean we can provide you with outstanding selections, exceptional quality, competitive prices, and timely responses. And our commitment to quality and service ensures that your landscape enhancements will be a source of pride and enjoyment for years to come.
You'll find that Scenic View Landscaping is a full-service design, installation and maintenance service bringing unsurpassed value, functionality and enjoyment to your property's exterior in a way no other company can. That's our promise and our commitment to you! When you're ready to begin, call or email us to schedule a free, no-obligation consultation today.
Angie's Super Service Award - 2017
Angie's List Super Service Award - 2016
Angie's List Super Service Award - 2015
Angie's List Super Service Award - 2014
Angie's List Super Service Award - 2019
5 - Stars On Yelp
Certified Installer
A+ BBB Accredited
5 Star Rating on Google
Angie's List - Home Advisor
Angie's List Super Service Award - 2019
Angie's List Super Service Award Gold
Angie's Award Service Red
Angie Super Service Award 2021
Angie Super Service Award 2022
We specialize in a number of landscaping and hardscaping services:
Outdoor Living Spaces
Combining softscape and hardscape elements to create a beautiful space for entertaining or relaxing in your backyard.
Driveways, Patios & Walkways
Paver and natural stone walkways and patios installed to perfection including large pool decks and small sitting spaces.
Fire Features
Custom natural stone fireplaces and pre-built fireplace and firepit kits, both in wood burning or natural gas options.
Outdoor Lighting
Design and installation of low-voltage outdoor lighting systems for aesthetics, safety, and security.
Landscaping Design and Install
The best plant material from the most qualified growers and fierce attention to detail upon installation.
Drainage & Earthwork
We excel at solving the drainage issues in your yard with grading, drywells, French drains, seepage pits and underground drains.
Water Features
Cascading water falls, artistic use of natural stone, boulder bubblers, and pondless features provide ambiance.
Pools
We team up with one of the top pool builders in the area to provide you the best designed and installed outdoor oasis.
Retaining Walls
Structural and decorative walls utilizing modular block, geogrid reinforcement, and installing per engineered drawing.
Outdoor Kitchens
Natural stone and manufactured stone veneer or modular block raised bars, grill stations, and entire outdoor kitchens.
Landscape Maintenance
Yearly Service Agreements for careful pruning, mulching, weeding, and seasonal landscape cleanups.
Sod/Seed/Renovations
We install new lawns such as Sod or Seed. We provide grading and topsoil services as well.